Village General, Moses is property of Bznboy.

So you have to ask Bizen for permission to edit.
Or you could comment your suggestion, that works as well, right? Cheers!
Village General, Moses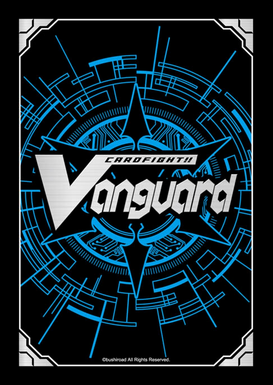 | | |
| --- | --- |
| Name | Village General, Moses |
| Card Type | Normal Unit |
| Grade / Skill | Grade 3 / Twin Drive!! |
| Power | 11000 |
| Critical | 1 |
| Nation | United Sanctuary |
| Clan | Ronzo Resistance |
| Race | Human |
| Trigger Effect | None |
Card Set(s)
Card Flavor(s)
It's not enough...It's still not enough!!
Card Effect(s)
AUTO [V]: Limit break 4( This ability is active if you have four damage or more): [Counter blast (1) & choose one card named "Resistance Activist" on your [R], and put it on the bottom of your deck] When this unit attacks, you may pay the cost. If you do, look at up to two card from the top of your deck, choose up to two «Ronzo Resistance» from among them, call it to [R], put the rest on the bottom of the deck, and increase unit's Power by the original Power of the units called with this effect until the end of that battle.


CONT [V]: If you have a card named "Village Commander, Moses" in your soul, this unit gets Power+2000.
CONT[V/R]: Lord (If you have a unit that doesn't belong to the same clan as this unit, this unit cannot attack)
Ad blocker interference detected!
Wikia is a free-to-use site that makes money from advertising. We have a modified experience for viewers using ad blockers

Wikia is not accessible if you've made further modifications. Remove the custom ad blocker rule(s) and the page will load as expected.